You are here: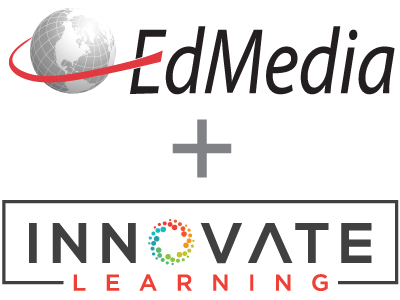 Can Mobile Augmented Reality be Effective in an Indoor Learning Environment as it is Within an Outdoor one?
PROCEEDINGS
Farzana Latif, City University, London, United Kingdom
EdMedia + Innovate Learning, in Victoria, Canada ISBN 978-1-939797-03-2 Publisher: Association for the Advancement of Computing in Education (AACE), Waynesville, NC
Abstract
This paper explores how Augmented Reality using mobile devices was implemented in an indoor authentic learning environment. It further investigates previous work by the author (Author, 2012), which found that the opportunity to overlay context specific resources, could enhance learning in novel ways and increase interaction with learning material both physical and electronic. A combination of student observations, focus groups and questionnaires were carried out to enhance the AR solution, identify pedagogic value, highlight logistical issues and explore further potential applications. The educational benefits and practical considerations outlined from the data collected are presented and will offer value to those considering working on or implementing AR projects.
Citation
Latif, F. (2013). Can Mobile Augmented Reality be Effective in an Indoor Learning Environment as it is Within an Outdoor one?. In J. Herrington, A. Couros & V. Irvine (Eds.), Proceedings of EdMedia 2013--World Conference on Educational Media and Technology (pp. 1749-1754). Victoria, Canada: Association for the Advancement of Computing in Education (AACE). Retrieved August 9, 2022 from https://www.learntechlib.org/primary/p/112203/.
References
View References & Citations Map
Dunleavy, M., & Dede, C. (2013). Augmented reality teaching and learning. In J.M. Spector, M.D Merrill, J. Elen, & M.J. Bishop (Eds.), The Handbook of Research for Educational Communications and Technology (4th ed.). New York: Springer.
Everett, F., & Wright, W. (2012). Using multimedia to teach students essential skills. Nursing Times, 108(3031), 18-9.
FitzGerald, E., Adams, A., Ferguson, R., Gaved, M., Mor, Y., & Thomas, R. (2012). Augmented reality and mobile learning: the state of the art. 11th World Conference on Mobile and Contextual Learning (mLearn 2012), Helsinki, Finland.
Johnson, L., Adams Becker, S., Cummins, M., Estrada, V., Freeman, A., & Ludgate, H. (2013). The NMC Horizon Report: 2013 Higher Education Edition. Austin, Texas: The New Media Consortium.
Latif, F. (2012). CARE: Creating Augmented Reality in Education. In T. Amiel& B. Wilson (Eds.), Proceedings of World Conference on Educational Multimedia, Hypermedia and Telecommunications 2012 (pp. 666-669). Chesapeake, VA: AACE. Retrieved from http://www.editlib.org/p/40817
Milgram, P. & Kishino, F. (1994). A Taxonomy of Mixed Reality Visual Displays, IEICE Transactions on Information Systems, 77(12), 321-9
Schavemaker, M., Wils, H., & Stork, P. (2011). Augmented Reality and the Museum Experience. In Trant, J. & Bearman, D. (Eds) Museums and the Web 2011
Van Krevelen, D.W.F., & Poelman, R. (2010). A survey of augmented reality technologies, applications and limitations. International Journal of Virtual Reality, 9(2), 1.
Woolley, N.N., & Jarvis, Y. (2007). Situated cognition and cognitive apprenticeship: a model for teaching and learning clinical skills in a technologically rich and authentic learning environment. Nurse Education Today, 27(1), 73.
Yuen, S., Yaoyuneyong, G. & Johnson, E. (2011). Augmented Reality: An Overview and Five Directions for AR in education. Journal of Educational Technology Development and Exchange, 4(1), 119-140.
These references have been extracted automatically and may have some errors. Signed in users can suggest corrections to these mistakes.
Suggest Corrections to References