You are here: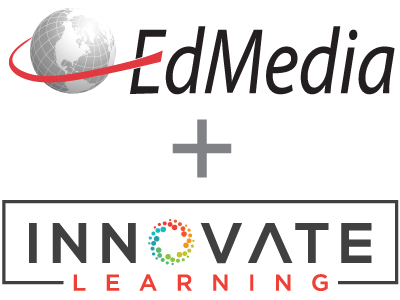 Information and Communications Technology Literacy – Getting serious about IT
PROCEEDINGS
Ron Oliver, Edith Cowan University, Australia ; Stephen Towers, Queensland Open Learning Network, Australia ; Helen Oliver, Edith Cowan University, Australia
EdMedia + Innovate Learning, in Montreal, Canada ISBN 978-1-880094-40-2 Publisher: Association for the Advancement of Computing in Education (AACE), Waynesville, NC
Abstract
The growing use of information and communications technologies in commerce and industry is once again encouraging debate and questioning of the development of students' skills and knowledge in this domain. Whereas in the past, the debate has centred on school education, questions about ICT literacy are now being raised in the context of post-compulsory education. Post-compulsory education sits ahead of employment and ICT literacy in the population and workforce is seen as an important component of a nation's competitiveness and advancement. This paper explores the concept ICT literacy in the light of new technologies and suggests factors that are currently seen to limit and impede its attainment.
Citation
Oliver, R., Towers, S. & Oliver, H. (2000). Information and Communications Technology Literacy – Getting serious about IT. In J. Bourdeau & R. Heller (Eds.), Proceedings of ED-MEDIA 2000--World Conference on Educational Multimedia, Hypermedia & Telecommunications (pp. 862-867). Montreal, Canada: Association for the Advancement of Computing in Education (AACE). Retrieved September 29, 2022 from https://www.learntechlib.org/primary/p/16174/.
Keywords
References
View References & Citations Map
American Library Association. (1999). Information literacy: a position paper on information problem solving. [Available on-line at]: http://www.ala.org/aasl/positions/PS_infolit.html
Bruce, C. (1998). The phenomenon of information literacy. Higher Education and Development, 17(1), 25-43.
Bruce, C & Candy, P. (1994). Higher Education Contributions to Information Literacy Education: Towards a Checklist for Evaluating Curriculum and Institutional Culture. HERDSA 1994 Annual Conference, Canberra.
Carr, J. (1998). Information Literacy And Teacher Education. ERIC Clearinghouse on Teaching and Teacher Education (ED424231).
Davis, P. (1999). How undergraduates learn computer skills: results of a survey and focus group. T.H.E. Journal, 26(9), 68-71.
Eisenburg, M, & Johnson, D. (1996). Computer skills for information problem-solving: learning and teaching technology in context. ERIC Clearinghouse on Information and Technology, Syracuse, NY. (ED392463).
Ertmer, P.A., & Newby, T.J. (1993). Behaviorism, cognitivism, constructivism: Comparing critical features from an instructional design perspective. Performance Improvement Quarterly, 6(4), 50-72.
Gibbs, G., Rust, C., Jenkins, A., & Jaques, D. (1994). Developing students' transferable skills. Oxford: The Oxford Centre for Staff Development.
Gilster, P. (1997). Digital Literacy. New York: John Wiley and Sons.
Harvard, M., Hughes, M. & Clarke, J. (1998). The introduction and evaluation of key skills in undergraduate courses. Journal of Further and Higher Education, 22(1), 61-688.
Mikulecky, L. & Kirkley, J. (1998). Literacy Instruction for the 21st –Century Workplace. Peabody Journal of Education, 73(3-4), 290-316.
McCormick, R. (1992). Curriculum development and new information technology. Journal of Information Technology for Teacher Education, 1(1),23-50.
Oliver, R. & McLoughlin, C. (1999). Using the Web and problem-based learning environments to support the development of key skills. Proceedings of ACILITE, 99. Brisbane, QUT Press.
Orlikowski, W.J. & Yates, J. (1994). Genre Repertoire: The Structuring of Communicative Practices in Organisations, Administrative Science Quarterly, 39, 541-574.
Shapiro, J. & Hughes, S. (1996). Information Literacy as a Liberal Art Enlightenment, Proposals for a New Curriculum. 31(2)
Simonson, M., Maurer, M., Montag-Torardi, M. & Whitaker, M. (1987). Development of a standardized test of computer literacy and computer anxiety index. Journal of Educational Computing Research, 3(2), 231-247.
Smith, B. & Necessary, J. (1996). Assessing the computer literacy of undergraduate college students. Education (Chula Vista, California), 117,188-193.
Talbot. S. (1999). Who's killing higher education? Educom Review, 34(2), 26-33
Tomei, L. (1999). Concentration and infusion: two approaches for teaching technology for lifelong learning. T.H.E. Journal, 26(9), 73-76.
Victorian University of Technology. (1998). Going Online: A Research Report on Use of On-line Technologies by Adult Literacy Teachers and Learners, Australian National Training Authority: Brisbane.
Warschauer, M. (1999). Electronic literacies: Language, culture, and power in online education. Mahwah, NJ: Lawrence Erlbaum Associates.
Watkins, P. (1986). Forecasting the technological future: Directions for education. Unicorn, 12(2), 8-86.
These references have been extracted automatically and may have some errors. Signed in users can suggest corrections to these mistakes.
Suggest Corrections to References
Cited By
View References & Citations Map
Vincent Grenon, Francois Larose & Mary Pearson, University of Sherbrooke, Canada

Society for Information Technology & Teacher Education International Conference 2004 (2004) pp. 3338–3340
These links are based on references which have been extracted automatically and may have some errors. If you see a mistake, please contact info@learntechlib.org.