You are here: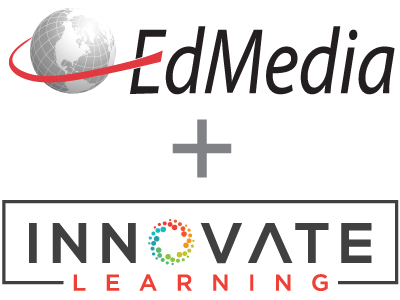 Teenagers and Multiculturalism: Instilling a New Learning Culture through Social-Virtual Activities
PROCEEDINGS
Nikleia Eteokleous, Frederick University Cyprus/ MYTecC, Cyprus ; Ushi Krausz, Yarden Leal, Peres Center for Peace, Israel ; Osnat Emanuel, Seriously Kidding™, Israel
EdMedia + Innovate Learning, in Vienna, Austria ISBN 978-1-880094-65-5 Publisher: Association for the Advancement of Computing in Education (AACE), Waynesville, NC
Abstract
Computers have been making it to classrooms for over four decades, deeply affecting education. The rapid diffusion of the Internet, computers, and telecommunications; new approaches to learning were created including online course delivery. ICT provides a realistic, visually compelling, and motivating interactive environment for developing the skills and knowledge needed in today's multicultural environment, another characteristic of the society we live in. Given the above, the current study aims to develop teenagers' cultural competency, social and leadership skills, and multicultural awareness through virtual-based activities in a non-formal educational setting, aiming in instilling a new learning culture. MYTecC (Mediterranean Youth Technology Club, introduced below) aims to embrace all the above under its multicultural internet-based, virtual umbrella.
Citation
Eteokleous, N., Krausz, U., Leal, Y. & Emanuel, O. (2008). Teenagers and Multiculturalism: Instilling a New Learning Culture through Social-Virtual Activities. In J. Luca & E. Weippl (Eds.), Proceedings of ED-MEDIA 2008--World Conference on Educational Multimedia, Hypermedia & Telecommunications (pp. 5267-5275). Vienna, Austria: Association for the Advancement of Computing in Education (AACE). Retrieved December 5, 2023 from https://www.learntechlib.org/primary/p/29106/.
Keywords
References
View References & Citations Map
Becker, H.J., & Ravitz, J.L. (2001, March). Computer Use by Teachers: Are Cuban's Predictions Correct? Paper presented at the 2001 Annual Meeting of the American Educational Research Assosiation, Seattle, WA.
Berge, Z. (1999). Interaction in post-secondary web-based learning. Educational Technology, January-February, 5-11.
Bielaczyc, K., & Collins, A. (1999). ' Learning communities in classrooms: A reconceptualization of educational practice'. In: C. Reigeluth (Eds.), Instructional-design theories and models: A new paradigm of instructional theory (pp. 269-292).
Cognition and Technology Group at Vanderbilt. (2003). ' Connecting learning theory and instructional practices: Leveraging some powerful affordances of technology'. In: H.O' Neil & P. Perez (Eds.) Technology application in Education: A learning view (pp.173-209). Mahwah, NJ: Erlbaum.
Creswell, J.W (2003). Research design: Qualitative, quantitative and mixed methods approaches (2nd ed.). Thousand Oaks, CA: Sage. Crosta,. L. (2004). Beyond the use of new technologies in adult distance courses: an ethical approach. International Journal on E-Learning, 3(1), 48-61.
Cuban, L., & Pea, R. (1998, February). The Pros and Cons of Technology in the Classroom. Paper presented at the Funder ' s Learning Community Meeting Palo Alto, CA.
Dabbagh, N. & Kitsantas, A. (2004). Supporting self-regulation in student-centered web-based learning environments. International Journal on E-Learning. 3 (1), 40-48.
Dexter, S.L., Ronald, E.A., & Becker, H.J. (1999). ' Teacher ' s views of computers as catalysts for changes in their teaching practice'. Journal of Research on Computing in Education, 31(3), 221-232.
Dwyer, C.D., Ringstaff, C., & Sandholtz, H.J. (1996). Teaching with Technology. New York: Teachers College Press.
Eteokleous, N. (2007). Evaluating Computer Technology Integration in a Centralized Educational System. Computers and Education Journal. Available online 10 September 2007, doi:10.1016/J.compedu.2007.07.004
Gilbert, L., & Moore, D. (1998). Building interactivity into web course: Tools for social and instructional interaction.
Goddard, M. (2002). What do we do with these computers? Reflections on technology in the classroom. Journal of Research on Educational Technology, May-June, 29-35.
Haugland, W.S. (2000). Early Childhood classrooms in the 21st century: Using Computers Maximize Learning. Young Children, 12-18.
Hewitt, J.S.M. (1998). Design Principles for the Support of Distributed Processes, Educational Psychology Review, 10(1), 7596.
Honey, M. (2001, July 25). Testimony and Statement for the Record of Margaret Honey. Educational Development Center, Inc. Retrieved January 31, 2003, from: http://www.edc.org/spotlight/Tech/mhtestimony.htm
Jonassen, D.H. (1999). Computer as Mindtools in Schools: Engaging Critical Thinking, (2nd ed.). Columbus, OH: Prentice Hall.
Karagiorgi, Y. (2000). The introduction of educational technology into elementary schools in Cyprus: A critical analysis of the
Krathwohl, R.D. (1997). Methods of Educational and Social Science Research. An Integrated Approach (2nd ed.). Longman
Kvale, S. (1996). InterViews: An Introduction to qualitative research interviewing. Thousand Oaks, CA: Sage. Miville, Marie L., Gelso, C.J., Pannu, R.; Liu, W., Touradji, P., Holloway, P., Fuertes, J. (1999). Journal of Counseling Psychology. 46 (3), 291-307.
Naidu, S. (1994). Applying learning and instructional strategies in open and distance learning. Distance Learning, 15, 23-41.
Nicholson, P. (1995). ' A curriculum for teachers of for learning?' In: Integrating Information Technology into Education, D. Watson and D. Tinsley (eds). IFIP and Chapman and Hall, London.
Nikolaou, G. (2000). Integration and education of foreign students in elementary schools, (in Greek), Athens: Ellinika Grammata.
Owston, R.D. (1997). The worldwide web: A technology to enhancing teaching and learning? Educational Researcher, 26(2), 27-33.
Pelgrum, W.J. And Plomp, T. (1993). The IEA Study of Computers in Education: Implementation of an Innovation in 21 Educational Systems. Pergamon Press, Oxford.
Polonoli, E.K. (2001). Integrating technology into classroom: Three questions concerned principals must ask. Principa Leadership, 2 (4), 34-38
Smolicz, J. (1996). Multiculturalism and an overarching framework of values: Some educational responses for ethnically plural societies. In E.R. Hollins (ed.), Transforming curriculum for a culturally diverse society (pp. 59-74). Mahwah, NJ:
These references have been extracted automatically and may have some errors. Signed in users can suggest corrections to these mistakes.
Suggest Corrections to References