You are here: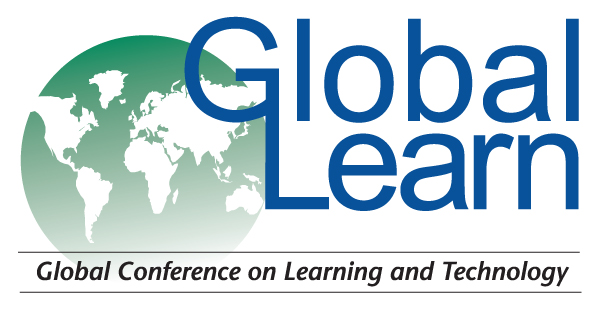 Teaching 21st Century Skills through Educational Video Games
PROCEEDINGS
Karla Kingsley, University of New Mexico, United States
Global Learn, in Online, Publisher: Association for the Advancement of Computing in Education (AACE)
Abstract
This paper has two primary purposes. The first is to describe a framework for teachers and teacher educators for utilizing electronic games to cultivate the 21st century skills required for full participation in a global, networked society. Increasingly, life in the 21st century requires proficiency with the technological tools needed to pose and solve problems creatively and collaboratively, to create, critique, and evaluate multimedia texts, and to enact principles of best practices in the classroom. Thoughtful incorporation of well-designed video games for teaching and learning has implications for how knowledge is understood, approached, generated, and evaluated (Lankshear & Knobel, 2006). A second aim of the paper is to provide a roadmap of sorts for educators to locate reliable, up-to-date information about games for educative purposes, including criteria for selecting age-appropriate games, understanding the rating systems for games, and developing a clear sense of the applicability of digital games for a particular learning context.
Citation
Kingsley, K. (2012). Teaching 21st Century Skills through Educational Video Games. In Proceedings of Global Learn 2012: Global Conference on Learning and Technology (pp. 176-181). Online,: Association for the Advancement of Computing in Education (AACE). Retrieved December 2, 2023 from https://www.learntechlib.org/primary/p/42062/.
Keywords
References
View References & Citations Map
Belman, J., Flanagan, M., & Nissenbaum, H. (2010). Exploring the creative potential of values conscious design: Students' experiences with the VAP curriculum. Eludamos: The Journal for Computer Game Culture, 4(1). Retrieved September 24, 2012 from http://www.eludamos.org/index.php/eludamos/article/viewArticle/83/156
Frasca, G. (2004). Videogames of the oppressed. Retrieved September 19, 2012 from http://www.electronicbookreview.com/thread/firstperson/Boalia
Gee, J.P. (2007). Good videogames+ good learning. New York: Peter Lang.
Hamlen, K. (2009). Relationships between computer and videogame play and creativity among upper elementary school students. Journal of Educational Computing Research, 40(1), 1-21.
Kingsley, K.V. (2010). Technology-Mediated Critical Literacy in K-12 ContexImplications for 21st Century Teacher Education. Journal of Literacy and Technology, 11(3). Retrieved October 2, 2012 from http://www.literacyandtechnology.org/volume11_3/jlt_v11_3kingsley.pdf
Kontour, K. (2009). Revisiting violent videogame research: Game Studies perspectives on aggression, violence, immersion, interaction, and textual analysis. Digital Culture and Education, 1(2). Retrieved October 11, 2012 from http://www.digitalculturandeducation.com/volume-1
Lankshear, C., & Knobel, M. (2006). New Literacies: Everyday Practices& Classroom Learning (2nd ed.). New York: Open University Press.
Lister, M., Dovey, J., Giddings, S., Grant, I. & Kelly, K. (2003). New media: A critical introduction. New York: Routledge.
Mathews, J., & Squire, K. (2010). Augmented reality gaming and game design as a new literacy practice. In K. Tyner (Ed.), Media Literacy: New agendas in communication (pp. 209-232). New York: Routledge.
Monke, L. (2009). Videogames: A critical analysis. Encounter, 22(3), 7-20.
Moos, D., & Honkomp, B. (2011). Adventure learning: Motivating students in a Minnesota school. Journal of Research on Technology in Education, 43, 231-252.
Nielsen, S.E., Smith, J.H., & Tosca, S.P. (2013). Understanding videogames: The essential introduction (2nd ed.). New York: Routledge.
Nodoushan, M. (2009). The Shaffer-Gee perspective: Can epistemic games serve education? Teaching and Teacher Education, 25, 897-901.
Sardone, N., & Devlin-Scherer, R. (2010). Teacher candidates' responses to digital games: 21st century skills development. Journal of Research on Technology in Education, 42(4), 409-425.
Torres, M., & Mercado, M. (2007). The need for critical media literacy in teacher education core curricula. In D. Macedo & S. Steinberg (Eds.), Media Literacy (pp. 537-558). New York: Peter Lang.
Unger, J.A., & Kingsley, K.V. (2006). Positioning the semiotic self in Grand Theft Auto, Vice City and Grand Theft Auto, San Andreas. In N. Garrelts (Ed.). The Meaning and Culture of Grand Theft Auto: Critical Essays (pp. 177-198). Jefferson, NC: McFarland Press.
Valadez, J., & Ferguson, C. (2012). Just a game after all: Violent videogame exposure and time spent playing
Vygotsky, L.S. (1978). Mind in Society. Cambridge, MA: Harvard University Press.
These references have been extracted automatically and may have some errors. Signed in users can suggest corrections to these mistakes.
Suggest Corrections to References