You are here: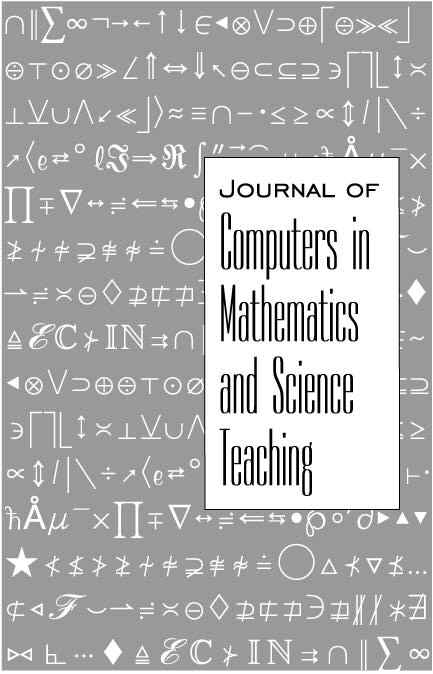 Constructivism in Computer Science Education
Article
Mordechai Ben-Ari, Weizmann Institute of Science, Israel
JCMST Volume 20, Number 1, ISSN 0731-9258 Publisher: Association for the Advancement of Computing in Education (AACE), Waynesville, NC USA
Abstract
Constructivism is a theory of learning, which claims that stu-dents construct knowledge rather than merely receive and store knowledge transmitted by the teacher. Constructivism has been extremely influential in science and mathematics education, but much less so in computer science education (CSE). This paper surveys constructivism in the context of CSE, and shows how the theory can supply a theoretical ba-sis for debating issues and evaluating proposals. An analysis of constructivism in computer science education leads to two claims: (a) students do not have an effective model of a com-puter, and (b) computers form an accessible ontological real-ity. The conclusions from these claims are that: (a) models must be explicitly taught, (b) models must be taught before abstractions, and (c) the seductive reality of the computer must not be allowed to supplant construction of models.
Citation
Ben-Ari, M. (2001). Constructivism in Computer Science Education. Journal of Computers in Mathematics and Science Teaching, 20(1), 45-73. Norfolk, VA: Association for the Advancement of Computing in Education (AACE). Retrieved March 22, 2023 from https://www.learntechlib.org/primary/p/8505/.
Keywords
References
View References & Citations Map
Ben-Ari , M. (1999). Bricolage forever! Eleventh workshop of the psychology of programming interest group (53-57). Leeds, UK.
Bloor, D. (1991). Knowledge and social imagery (2nd edition). Chicago, IL: University of Chicago.
Du Boulay, B. (1989). Some difficulties of learning to program. In E. Soloway& J.C. Spohrer (Eds.) , Studying the novice programmer (283299). Hillsdale , NJ: Lawrence Erlbaum.
Duit , R . (1991) . Students ' conceptual frameworks: Consequences for learning science. In S.M. Glynn, R.H. Yeany, & B.K. Britton (Eds.), The psychology of learning science (65-85). Hillsdale, NJ: Lawrence Erlbaum.
Ernest , P. (1995). The one and the many. In L.P. Steffe & J. Gale (Eds.), Constructivism in education (459-486). Hillsdale, NJ: Lawrence Erlbaum.
Hadjerrouit, S. (1998). A constructivist framework for integrating the Java paradigm into the undergraduate curriculum. SIGCSE Bulletin, 30(3) , 105-107.
Mason , J . (1994) . Enquiry in mathematics and mathematics education . In P .
McCloskey, M. (1983). Naive theories of motion. In D. Gentner& A.L. Stevens (Eds.), Mental models(299-323). Hillsdale, NJ: Lawrence Erlbaum.
Nola , R . (1997b) . Book review of Kenneth Tobin (Ed .) , The practice of
Ogborn, J. (1997). Cons tuc t iv is t metaphors in science learning. Science& Education, 6(1-2) , 121-133.
Paz, T. (1996). Computer science for vocational highschool s tuduen ts: Processes of learning and teaching. Masters thesis, Technion —Israe l Institute of Technology (in Hebrew).
Petre , M. (1991). Shifts in reasoning about software and hardware systems: do operational models underp in declarative ones? Paper presented at the Third Psychology of Programming Interest Group Workshop. Huddersf ie ld, UK.
Phillips, D. (1995). The good, the bad, and the ugly: The many faces of constructivism. Educational Researcher, 24(7) , 5-12.
Redish , J . (1998) . Minimalism in technical communication: Some issues to
Resnick, M. (1997). Turtles, termites, and traffic jams: Explorations in massively parallel microworlds. Cambridge, MA: MIT Press.
Scheffler , I. (1965). Conditions of knowledge: An introduction to epistemology and education. Chicago, IL: University of Chicago.
Sfard, A. (1994). Mathematical practices, anomalies and classroom communications problems. In P. Ernest (Ed.) , Constructing mathematical
Sherry, L. (1995). A model computer simulation as an epistemic game. SIGCSE Bulletin, 27 (2) , 59-64.
Thweatt , M. (1994). CS1 closed lab vs. Open lab experiment. SIGCSE Bulletin, 26(1) , 80-82.
Van der Meij , H . (1992) . A critical assessment of the minimalist approach
These references have been extracted automatically and may have some errors. Signed in users can suggest corrections to these mistakes.
Suggest Corrections to References